The BlueGreen Alliance (BGA) conjoins labor unions and environmental groups. Founded in 2006 by the United Steelworkers labor union and the Sierra Club.
Influence Watch states that the alliance is made up of nine labor unions and five environmentalist groups. Notable member organizations include the Natural Resources Defense Council (NRDC), the Service Employees International Union (SEIU), the United Association of Plumbers and Pipefitters (UA), and the Amalgamated Transit Union.[3] The Laborers International Union of North America was previously a member, but the union quit the BlueGreen Alliance to protest the group's opposition to the Keystone XL natural gas pipeline.[4]

The BlueGreen Alliance receives funding from numerous sources, including federal government grants, contributions from environmentalist foundations, and financial support from member labor unions.[5] The organization is led by executive director Kim Glas, a former Democratic Party congressional staffer and official in the Commerce Department during the Obama administration.[6] The executive director of the Sierra Club and the international president of the United Steelworkers serve as co-chairs of the board of directors.[7]
BGA's current head Kim Glas served in the Commerce Dept in Obama's administration.
They receive funding support from labor unions, but moreso from progressive funders.
BGA focuses on
– Green Jobs advocacy
– Clean Infrastructure
– Fair Trade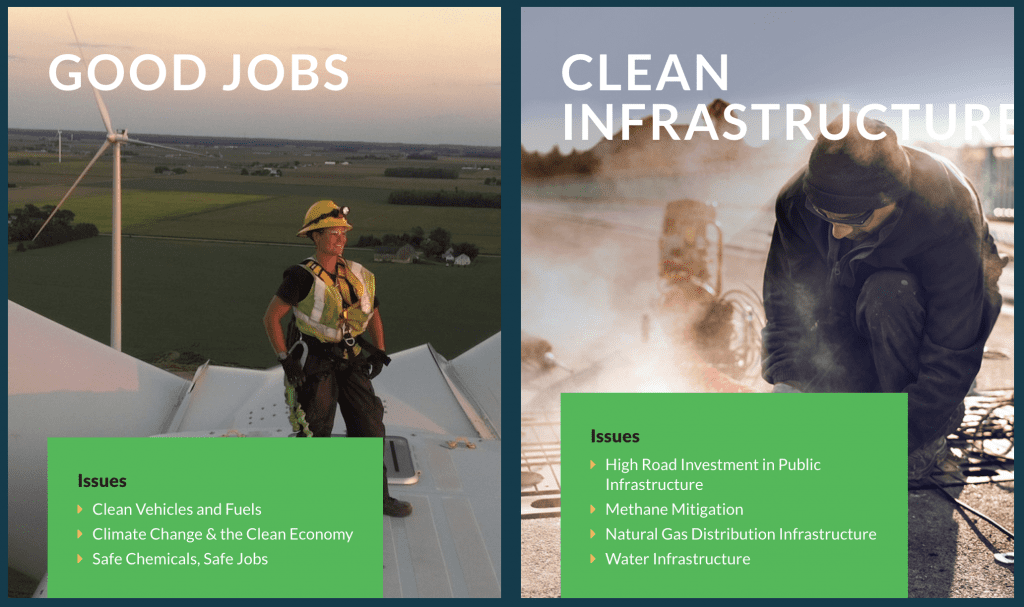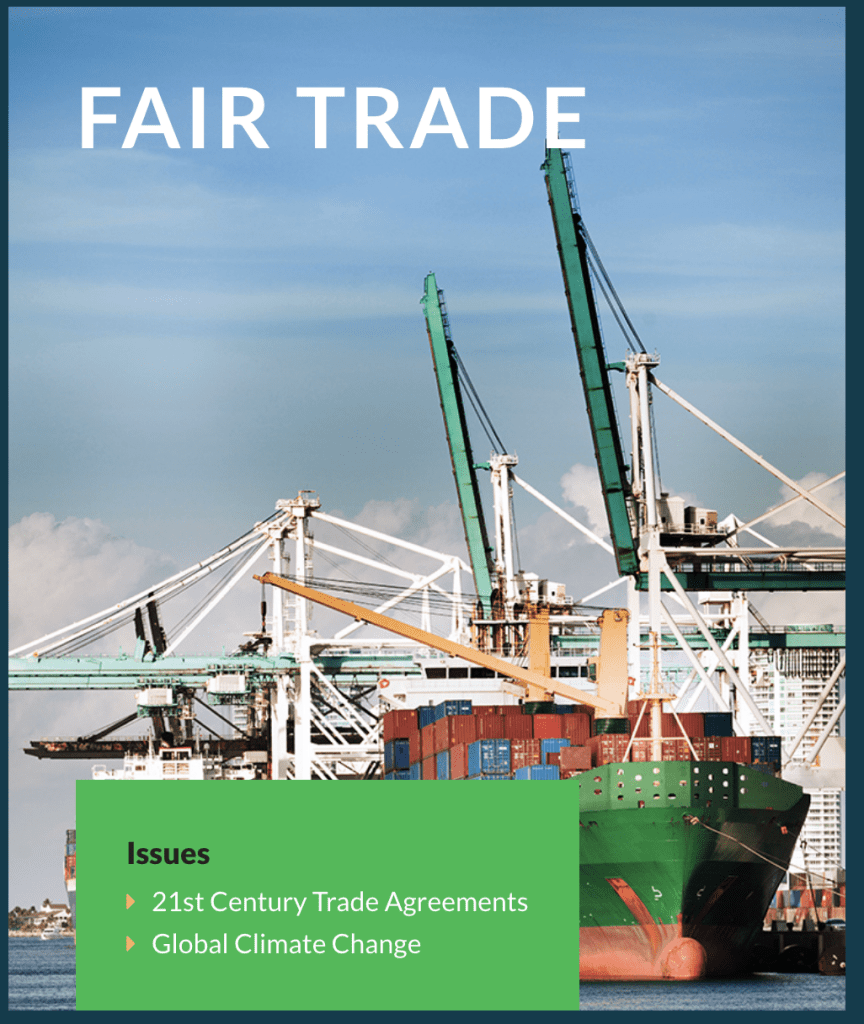 BGA seems active only in a handful of states: CA, CO, IL, MI, MN, OH, OR, PA, WA.

It's really difficult to understand how they do what they do, and what the actually DO do:

Our efforts center on the immediate need to develop commonsense solutions that protect the environment and create and maintain quality, family-sustaining jobs across the economy. Our staff and supporters:
– design public policies, perform research, and run public education and advocacy campaigns to advocate for practical solutions;
– facilitate dialogue between environmentalists, union members and other stakeholders;
– and educate America's labor union members and environmentalists about the economic and environmental impacts of climate change and the job-creating opportunities of environmental protections.
Seems they mostly operate on state-levels. Such as contributing to getting the CETA (Clean Energy Transformation Act) a law passed in 2019 in Washington state, committing the state to a greenhouse gas free energy supply by 2045. (link) They are now "endorsing" (what does that mean?) similar priorities: HB2744, HB 2311, HB 2518, HB 1841 and SB 5877.

JOHN I NEED HELP! Bills are sponsored by gov representatives, I understand that. But what does it mean for Bluegreen Alliance to "champion" this work? What do they do day to day? How do they quantify their work?
On another note, the Keystone Pipeline was a GIANT rift in supporters for BGA's work. Makes sense, that push-comes-to-shove about jobs, but, when does this transform, truly? I am SO naive…
(2012) liuna-leaves-bluegreen-alliance
(2019) why-are-unions-joining-conservative-groups-to-protect-pipelines