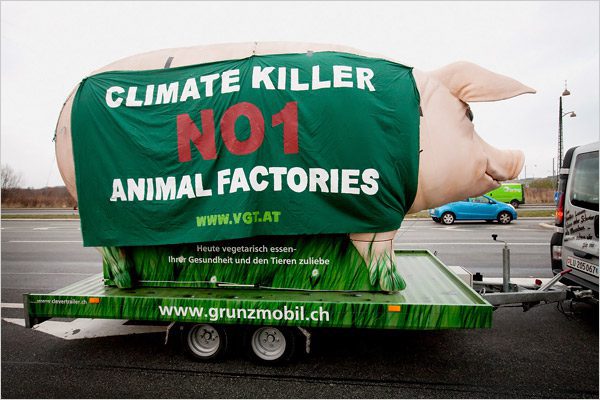 Protesters bring out giants of various sorts to depict current woes. These range from the practical – cut down or eliminate meat consumption – to  ghoulish and alien apocalypse-builders.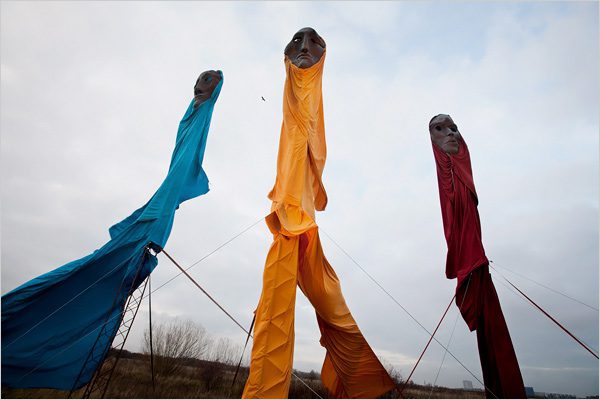 (What surprises me is how few protest-based image makers utilize any newer media tactics. It could almost be 1975.)
Slide show at NY Times.