Jan 09 Spent much of the day at The Chinati Foundation , on the grand tour. The work feels…not exactly off-the-grid (despite being off the grid), but definitely not on the grid, either. It's a pilgrimage site, a more stubborn, wilder, but gentried cousin of DIA Beacon. Chinati is a dynamic testimonial to Judd's persistent, consistent vision, to his self-confidence. It's incredibly smart, subtle and stark. Many of the works are powerful (by that I mean, precise, beautifully realized, well-sited, elegant, simple); the time of the desert and the all-dayness of the tour means you drop down softly into a different expectation of time, slow down enough by the 2nd hour to begin to have a nuanced relationship to details. Not only of the work, but of interior|exterior, here|there, natural|constructed,  interior|exterior, pink|white, brick|wood, antelope|aluminum, straight|curved… the list is not exhaustible. This acuteness extends to sound (train moans, grasses hissing, the squeak of  tree limbs, and the rainstorm sounds of corrugated metal roofing expanding in the heat), and tactility (more wind, more cold, more warm sunlight, plusher cat's fur, specific gravel and sand under foot).  This sensing extended to the hike I took on a rare stretch of open-to-the-public ranch land. The desert's conceit of monotony was sharpened and pulled apart into micro-theatrics after experiencing 6 identical U-shaped buildings of fluorescent bulbs (Flavin), a vast hall of smashed and "sexually-fitted" candy-colored car parts (Chamberlain), impossibly pristine rectilinear aluminum iterations (Judd) and twin cylinders of eternally shiny copper (Horn).
Minimalism paved the way for so many art (per)mutations. The hybrid endeavors evident at Chinati have reified into sacred forms, but art|sci, public practice, art + the every day, all the expanded fields are still plastic and expanding…
John Chamberlain: "Being an artist is an initiative occupation…Art is one of the few things in the world that is  never boring, and it costs nothing. You don't have to own it, you just have to perceive it; art is free. As an artist I give away more than I would if I ran a beauty shop."
(not any more, necessarily…)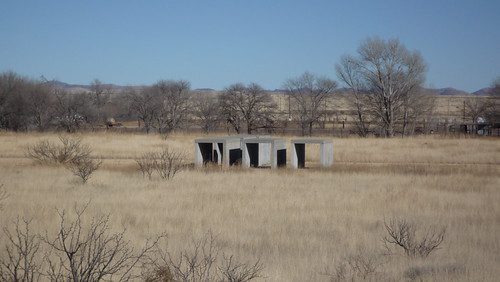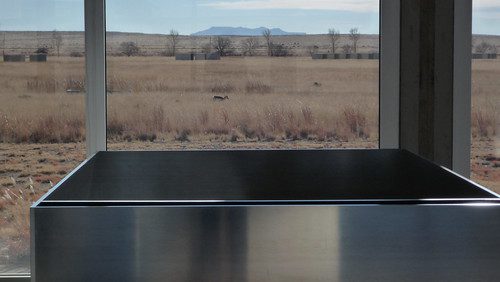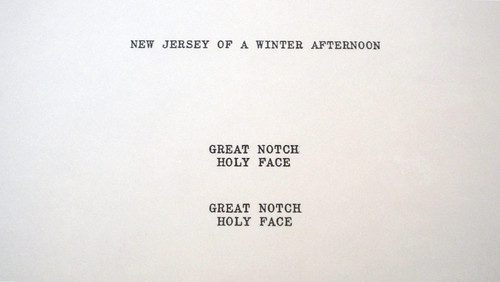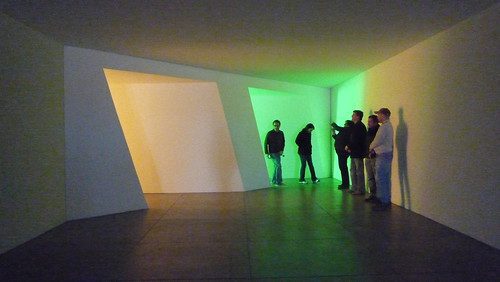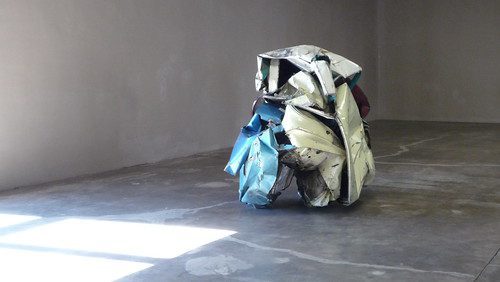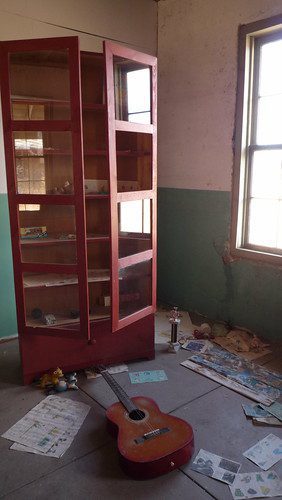 This is my trailer at El Cosmico, with Dept of Homeland Security Border Patrol in the background: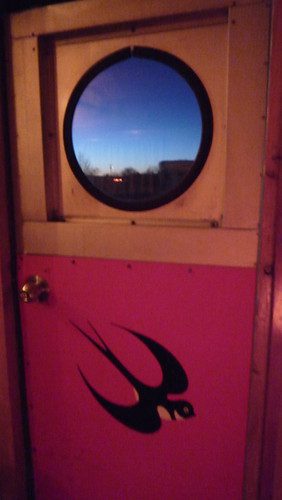 …and yes, this baby trailer has a knitted cozy: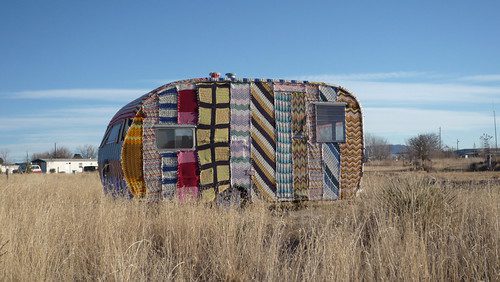 +++
Marfa sits at 5000'. The sky is a dome, with stars edge to edge. The moon is a mean sliver. I took a bath in the outdoor tub adjacent to my trailer. I had dinner with Erika Blumenfeld and Dahr Jamail, photographer and journalist, who just finished 2 months of intensive work on post-BP Gulf toxicity. Frightening. Look here and here for details, please.