Making the Best of It is the umbrella concept for a series of regional site-specific pop-up food shacks, installations, carts, tea houses, delivery drones, and designed community dinners that feature edible climate-change enabled, and often not normally eaten, indicator species as part of the menu. These events are designed to engage the public in tastings and conversation about the risks of climate chaos, our business-as-usual food system, and short term food innovations at our disposal.
During a month-long residency in 2016 at CENHS (the Center for Energy and Environmental Research in the Human Sciences) at Rice University in Texas, Zurkow worked with stellar chefs Brian Yu and Ryan Pera to explore what it would mean to eat jellyfish fashioned into a collection of American-style snack foods: jelly beans, jerky, chips, and instant soup. This iteration of Making the Best of It laid the foundations for a participatory public art project positioned as an innovative food product line.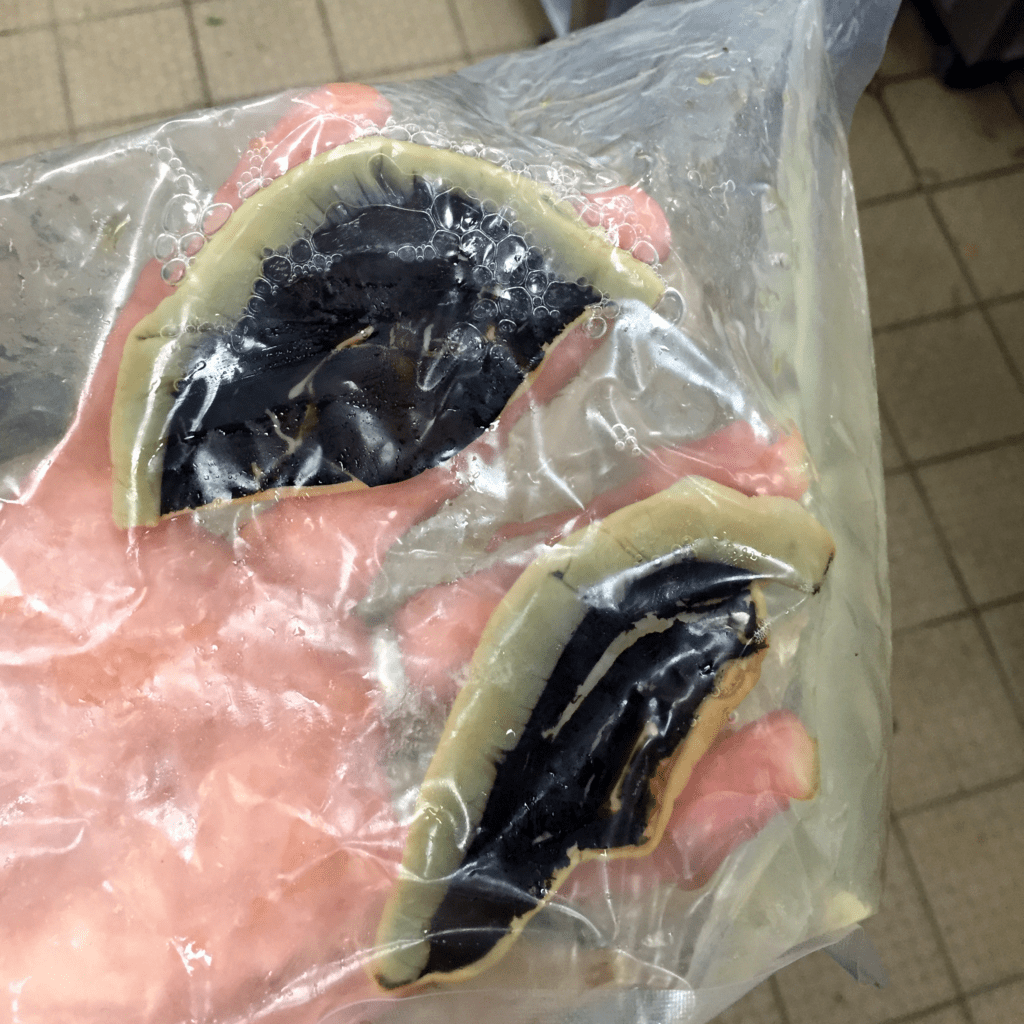 With this proof-of-concept in hand (the snacks were tasty), Making the Best of It: Jellyfish became a proposal for a mobile, mysterious, silent, snack-vending system, intent on introducing jellyfish snacks to ocean-side consumers. The system is comprised of a white electric mini truck accompanied by a close-range drone, each underlit by glowing LEDs that evoke the phosphorescent qualities of deep sea creatures. This mobile snack system will resemble an undersea diving vessel and allude to the ghostly quality of jellyfish and other deep sea creatures.